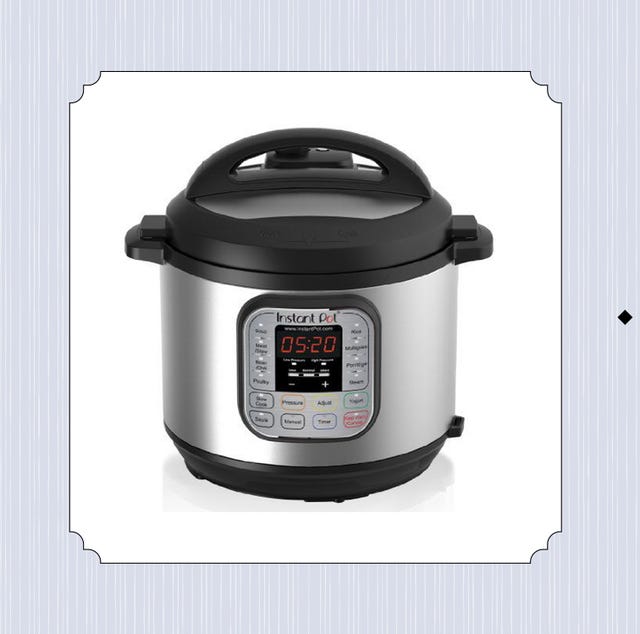 Procrastinators, don't hang your head in shame just yet: There's still hope for you. Yes, it's true that the Mother's Day countdown has begun; the holiday is in just a matter of days, and most of the most coveted gifts are no longer available. At least for online shoppers, the sales have likely come and gone, and the crockpots and picture frames may already be out of stock. But not all of them. In fact, some of the coolest, cutest options are still available on Amazon—and, true to the retailer's typical promise, they're guaranteed to ship really, really fast. That's where we come in. Here, we've narrowed down the list of the best last-minute Mother's Day gifts you can still get on Amazon in the hopes that you'll be able to snag something before the end of the week (or day). Whether you're looking for a high-tech gadget or something with old-school charm, there's bound to be something here for you. And if you're cutting it extra close, you can always try one of our tried-and-true DIY options instead. Better yet, attempt to win her over with a delicious brunch spread. It's worth a try.
1
Editor's Pick
At-Home Deep Cleaning by Amazon
Amazon's new cleaning service allows you to book the ultimate luxury for your mom this year: an at-home deep clean, no matter where she lives. For such an indulgent gift, we think the price point is very reasonable.
2
On Sale
Revlon One-Step Hair Dryer & Styler
Over two thousand reviews aren't the only testament to the wow-factor of this one-step hair dryer. It also boasts tangle-free bristles, two heat and speed settings, and 1100 watts of drying power.
3
1000+ Reviews
Custom State Shaped Bamboo Serving & Cutting Board
Here's a last-minute gift that looks like you spent weeks laboring over it: a custom state-shaped cutting board. Just select the state shape of your choice at checkout, act fast, and watch it arrive before Mother's Day.
4
Bestseller
6-Quart Instant Pot
It's a No. 1 bestseller for a reason. The Instant Pot operates as pressure cooker, slow cooker, rice cooker, steamer, sauteer, yogurt maker (!), and warmer all in one. It's programmable, too, so whether Mom's a pro cook or a novice, she's sure to fall in love with this gadget fast.
5
Bestseller
The Matriarch: Barbara Bush and the Making of an American Dynasty
Published in April 2019, this new book is the definitive biography of Barbara Bush's storied life as both mother and wife to two U.S. presidents. It's comprised of information gleaned from more than 100 interviews with friends, family members, and Mrs. Bush herself. What better way to honor the matriarch(s) in your own family?
6
Bestseller
Furbo Treat-Tossing Dog Camera
amazon.com
$249.00
$199.00 (20% off)
No dog mom should have to live without this treat tossing, live-streaming, unbelievably cool dog camera, which will send notifications straight to her phone, like: "Your dog is barking. Would you like to see what he is doing?" Oh, and it's $50 off right now.
Broadway Basketeers
amazon.com
$49.95
If you're strapped for time but still want to dazzle mom this year, this gift basket is an easy way to make magic happen. It's affordable, chock-full of fun snacks and chocolates, and wrapped with a pretty gold ribbon. Just try to keep from digging in yourself.
8
Set of 4 Floral Coffee Mugs
Dorotea
amazon.com
$37.62
How darling are these mugs? They're the perfect gift for any coffee-loving mom. Add a few K-Cups or a bag of local coffee beans, and you've got yourself a memorable gift.
9
Bestseller
Magnolia Table: A Collection of Recipes for Gathering
No matter your age, Joanna Gaines's style and taste are likely to strike a chord with you. It's no wonder her books are bestsellers.
With a weighted "hug" effect, soft, silky fabric, and three color options to choose from, this blanket will make her nights easier and her days better. It's not hard to see why weighted blankets are so popular right now.